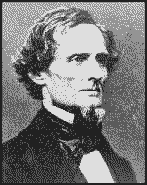 he Civil War began on April 12, 1861. For Jefferson Davis and the Confederacy, it was a defensive war. They didn't have to attack and defeat the Union Armies. To win, they needed only to hold out long enough to turn public sentiment in the North against the war. For Lincoln and the Union, it was a different story. They had no choice but to attack, and to win they had to decisively defeat the Confederate Armies and crush the Confederate morale. Lincoln knew there was only one way to accomplish this - an invasion into the heart of the Confederacy. Davis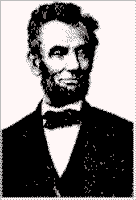 In the fall of 1863, after 2-1/2 years of bloody fighting, anti-war sentiment in the North was growing. The Union's decisive defeat at Chickamauga in September served only to increase the anti-war sentiment while strengthen Confederate morale. Time was running out for Lincoln and the Union. An invasion had to be mounted soon. Lincoln
The Presidential election was just a year away and Lincoln already doubted his chances of reelection. He had to launch an invasion within the next six to eight months, otherwise his chances of reelection, and those of an undivided Nation, were slim.
Chattanooga, with its extensive railroad network, was the key. If Lincoln was to launch his invasion in time to save his presidency (and the Union) he needed Chattanooga. Without it, an invasion could not be launched in time.
Chattanooga was a railroad hub with lines extending north to Knoxville and Nashville, west to Memphis (all under Union control), and south to Atlanta.
The railroad was critical in supplying a large invading army. If the Confederates controlled Chattanooga, Lincoln would not be able to support a major invasion.
It's the fall of 1863 in the mountains of southeast Tennessee and northwest Georgia. The colors are beautiful, but the rains are heavy and a cold morning frost covers the ground. We start with the events leading up to Chattanooga including the Battle at Chickamauga. We then discuss the facts surrounding each battle comprising the siege and capture of Chattanooga. The battles we've included are:
The Battle for Brown's Ferry
The Battle at Wauhatchie
The Battle for Orchard Knob
The Battle for Lookout Mountain
The Battle for Missionary Ridge
The Battle at Ringgold Gap

Mountains Touched With Fire by Wiley Sword

Echoes of Battle - The Struggle for Chattanooga by Richard A. Baumgartner and Larry M. Strayer

The Fight for Chattanooga by Jerry Korn

Chattanooga - A Death Grip on the Confederacy by James Lee McDonough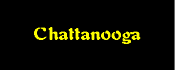 | | |
| --- | --- |
| Chattanooga & Lookout Mtn. - guided hiking adventures and walking tours - other outdoor activities - pictures - trail map - description of the hiking trails on Lookout Mtn. | |
Other Historical WebSites
| | |
| --- | --- |
| Andrew's Raiders and The Great Locomotive Chase - is the exciting story of the 1862 Great Locomotive Chase which ended just outside Chattanooga. | |
| Pre-Civil War History - discusses The Indians, Early Settlers, The Trail of Tears, the Indian Wars and more. | |
| Post-Civil War History - discusses The Railroads, The Incline Wars, The Yellow Fever Epidemic, the Famous Attractions and more. | |